Innovation Grant Awards
The San Luis Coastal Education Foundation is delighted to award over $50,000 in funding
to support the following seven innovative projects during the 2019-20 academic year.
Monarch Grove Elementary School
$10,000 award

"Leader in Me" is a comprehensive school improvement model with key practices that empower students of all ages to learn, practice and model leadership skills. Together, adults and students learn and apply Dr. Stephen Covey's 7 Habits of Highly Effective People, creating a common language across the school environment. Through the Leader in Me program, Monarch Grove will teach leadership to every student, create a culture of student empowerment, and align academic systems to create engaged and inspired learners.
Pacheco Elementary School
$5,000 award
The Pacheco Media Lab will help students develop 21st century skills to communicate, explain, and influence through various mediums. Tools in the lab will allow students to record original music, create podcasts, develop video projects, and capture images to be shared with the school community. These technical and creative skills will give all students a competitive edge along their journey to middle school, college and career.
Seeing Our World, Sharing Our Community
Hawthorne Elementary
$10,000 award
Virtual reality expeditions will open a world of experiences for students through before, during and after school programs. In conjunction with the Google Expeditions program, the Seeing Our World program will allow students to experience Virtual Field Trips and learn concepts in an augmented immersive environment. Ultimately, students will create their own local expeditions and virtual field trips to demonstrate their learning and share our community with the rest of the world.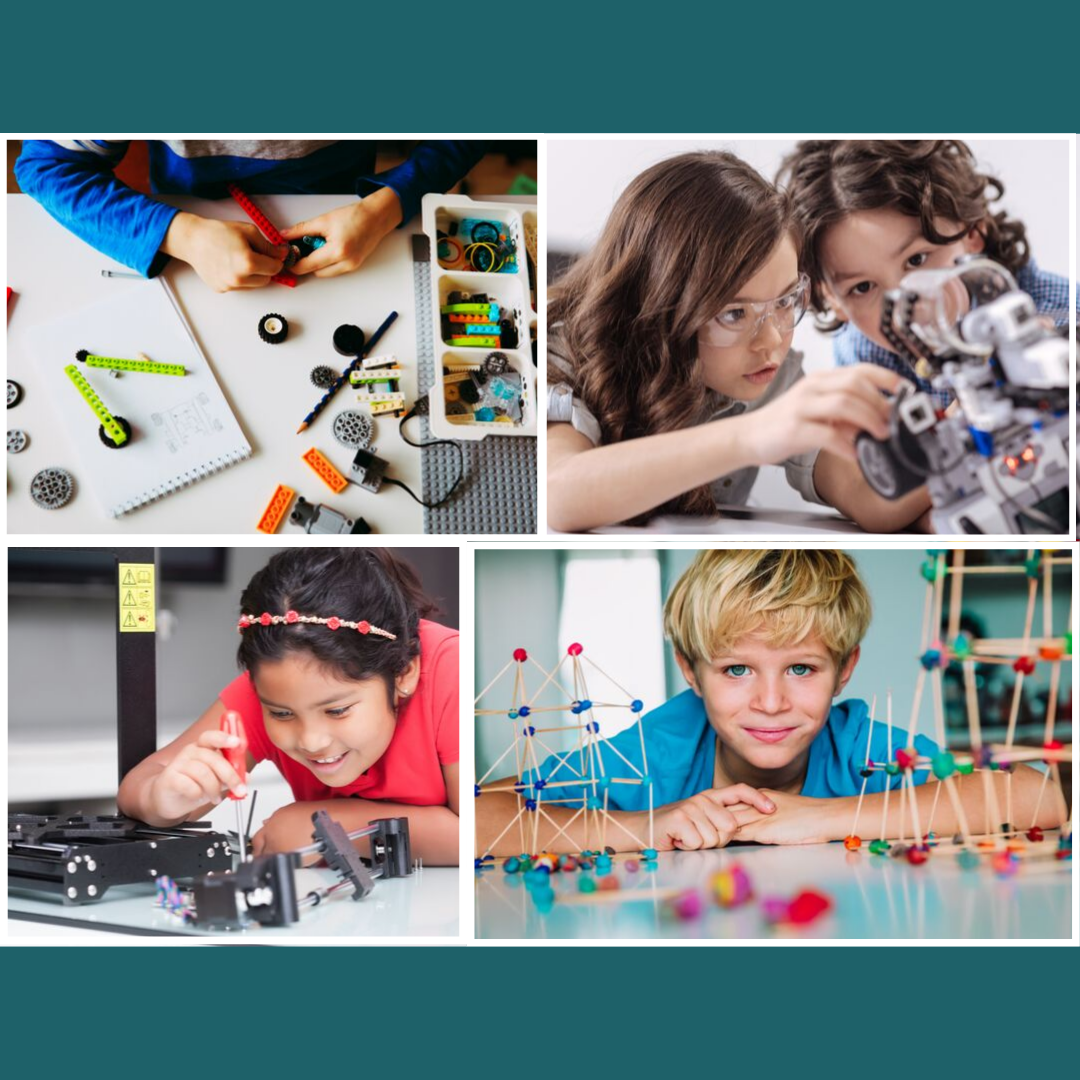 Los Ranchos Elementary
$5,000 award
Advanced and emerging technologies are rapidly reshaping the workplace. To prepare our students to compete for the jobs of the future, we need to cultivate an innovation mindset and create joyful environments that cultivate creativity, nonlinear problem solving and inventive thinking. The "Makerspace in a Box" is an important first step to equitably increasing project-based learning in elementary schools across the district. This blueprint incorporating makerspaces into elementary instruction will help ensure effective and impactful replication across all other elementary school sites.
Social-Emotional Learning with Kinful
Teach Elementary
$6,000 award
A K12 social-emotional learning curriculum in which students participate in hands-on, team-building classroom activities and challenges, and are able to participate in a global community of peers by viewing virtual reality content created by students around the world. In turn, our students will be able to produce their own perspective-taking VR content to share.
The SLO High School MarketPlace
San Luis Obispo High School
$10,000 award
The SLO High School MarketPlace is an innovative, collaborative emporium on campus, creating opportunities for students in the Career Technical Education (CTE) and Visual and Performing Arts (VAPA) departments to display and even potentially sell their works. The MarketPlace provides a physical "storefront," as well as an experience incubator for students to explore starting and running their own small businesses.
Electronics & Arduino Foundation
Morro Bay High School
$5,570 award
Aid in the development of a 4-year Engineering Pathway at Morro Bay High School by providing students access to the Arduino micro-computing platform. The projects enabled by these kits and curriculum can help engage and show value to more girls in the engineering and manufacturing pathway. Applications and learnings from the Arduino micro-computing platform can benefit students from elementary through high school, college and into career.